Posts in Brentwood Tn Real Estate
This neighborhood (Morgan Farms) is in Brentwood, TN just off of Split Log Road. Can you believe that these rolling hills are so close to Cool Springs? Which section is right for you? The Manor, The Glen or The Paddocks. The Manor allows a selection among 3 custom luxury home builders at prices beginning at $1 Million. Select from Firethorne Custom Homes, Barlow builders, and Hidden Valley Homes. The Glen is exclusively built by Turnberry Homes and cosnists of luxury homes priced from high $600's to $800's. The Paddocks will be built by a local family owned builder, Drees Homes, and will begin in the $600's.
Have you been considering a new construction home in
Brentwood, TN
but can't figure out how to sell yours and buy a new home without renting in the transition while your home is built? Well The Relocation Engineer at EXIT Realty of the South has a solution.
The Grumbles Team knows that a home
Brentwood TN mortgage
can sometimes seem like a burden, but we want to share some ways and reasons that the primary home mortgage is beneficial so we ask Carey Ann Cyr of CMG Financial to construct a blog on the subject. She wanted to focus on getting the most out of your mortgage by reducing your principle balance quicker thus reducing your interest payments. We like this strategy as it allows you to get more equity quicker which means you have available funds for an emergency or for home improvement upgrades.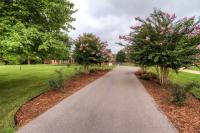 8110 Moores Lane, Brentwood, TN 37027
$480,000 Remarkable 2008 restoration. Live adjacent to a 16+ acre Brentwood City Greenspace in Brenthaven with the convenience of Cool Springs and I-65 just minuets from your front doorway.
Brentwood TN Real estate newly added Homes for sale to The Grumbles Team site on 17 September 2013 From half a million to a million Brentwood TN has new options for the buyers today. Want to see all the
Brentwood TN Real Estate
offerings on The Grumbles Team website?
The current inventory of the exclusive gated community known as The Governor's Club is listed below.
ONE CLICK to get a view at all the Williamson County Foreclosed homes for sale. These homes are not always in bad repair and are located in Brentwood, Franklin, Spring Hill, Thompson's Station, or Nolensville, and beyond.
Nashville TN Real Estate Sale Statistics for November 2012
Middle Tennessee and the Nashville market are experiencing an increase in sales and the November 20122 sales were up 19% over November 2011. From the chart below you can see that the annual sales in 2012 are exceeding those of the prior years all the way back through 2008.
Brentwood TN Homes for sale that were just added to my website MikeGrumbles.com
MLS #1411779
Residential Photos Map
$379,000
5 Bedrooms
3 Full Bathrooms
1.19 Acres
6508 Murray Ln, Brentwood, TN 37027
Listed by American Heritage Inc.
Today in Brentwood, TN there were 5 homes added to my website as for sale ranging from $429,000 to $1,290,000.
MLS #1407914
Residential Photos Map
$429,000
4 Bedrooms
3 Full - 1 Half Bathrooms
0.22 Acres
1503 Red Oak Dr, Brentwood, TN 37027
Listed by SilverPointe Properties
Contact us today!
Older Posts